Ltd. "Latvian amusement agency" started its operations in 2015 with the aim to establish the most popular amusement theme park for families with children  in the Baltic States. The first year was devoted to a thorough research of scope to figure out what activities are attractive for families with children and what we are still missing here in Latvia. The most popular amusement parks in Latvia and Europe were visited, cooperation with both domestic and international tourism organizations (Vidzeme tourism association, IAAPA) were established. In the middle of 2016 began the work on the creation of the park itself. The project of the park was set up, we were searching for funding, making attractions and land use planning.
From 22 May, 2017, the park will be open for school groups and planned that from June to all other interested.
Our mission – In the era when so little time is spend together – we want to create a safe environment where families can have a good time together. Parents can enjoy a comfortable stay and the kids have fun.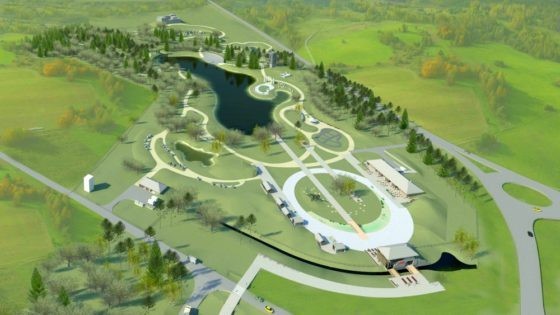 Our values:
Fun / Entertainment
Fun is always guaranteed! Youngsters as well as their parents want to spend time with fun.
Comfort
We know that good recreational activities should be effortless, and not feel like work.
Safety
Because we are aware that for parent's safety has a significant role during their leisure time with family, we take care of that!